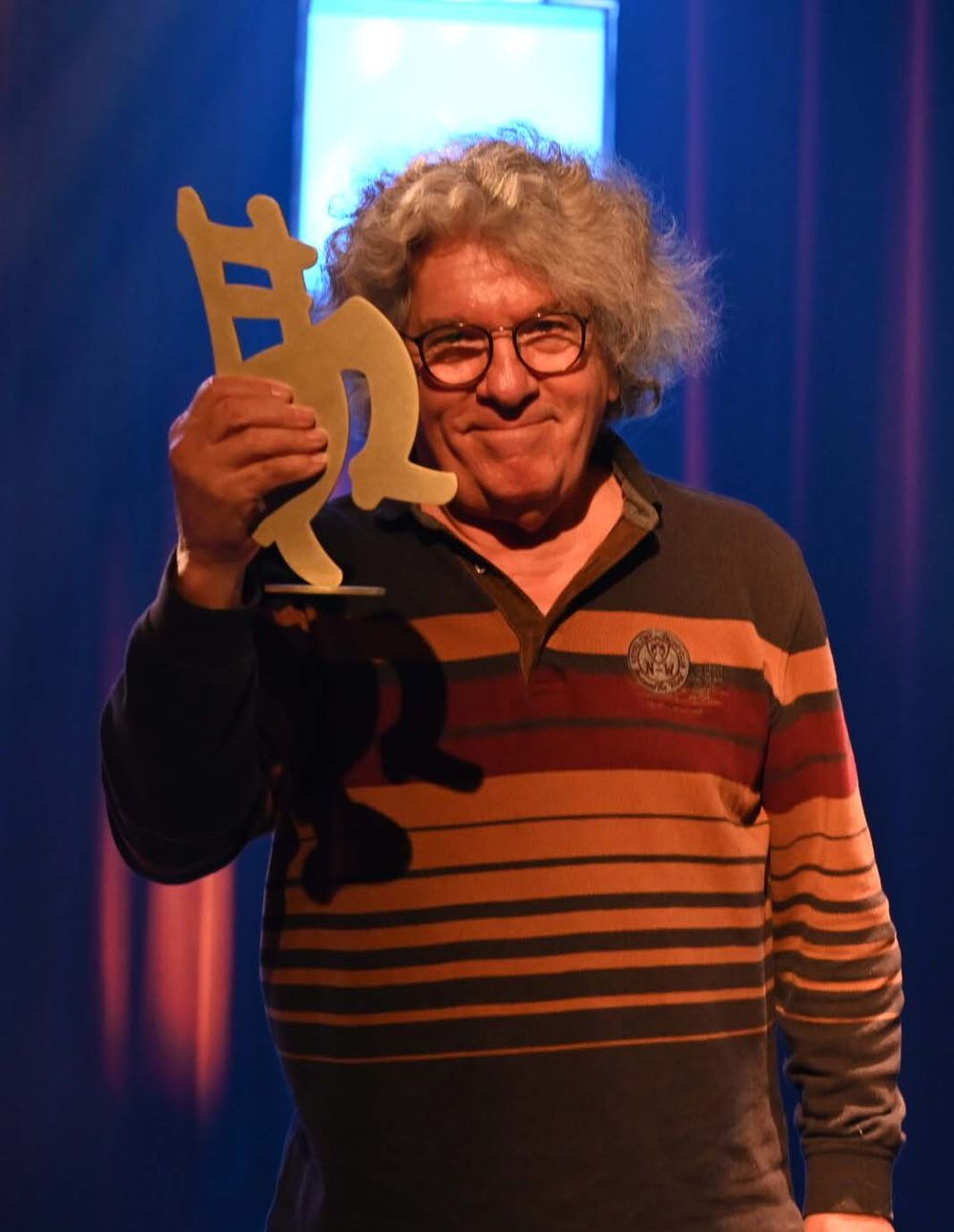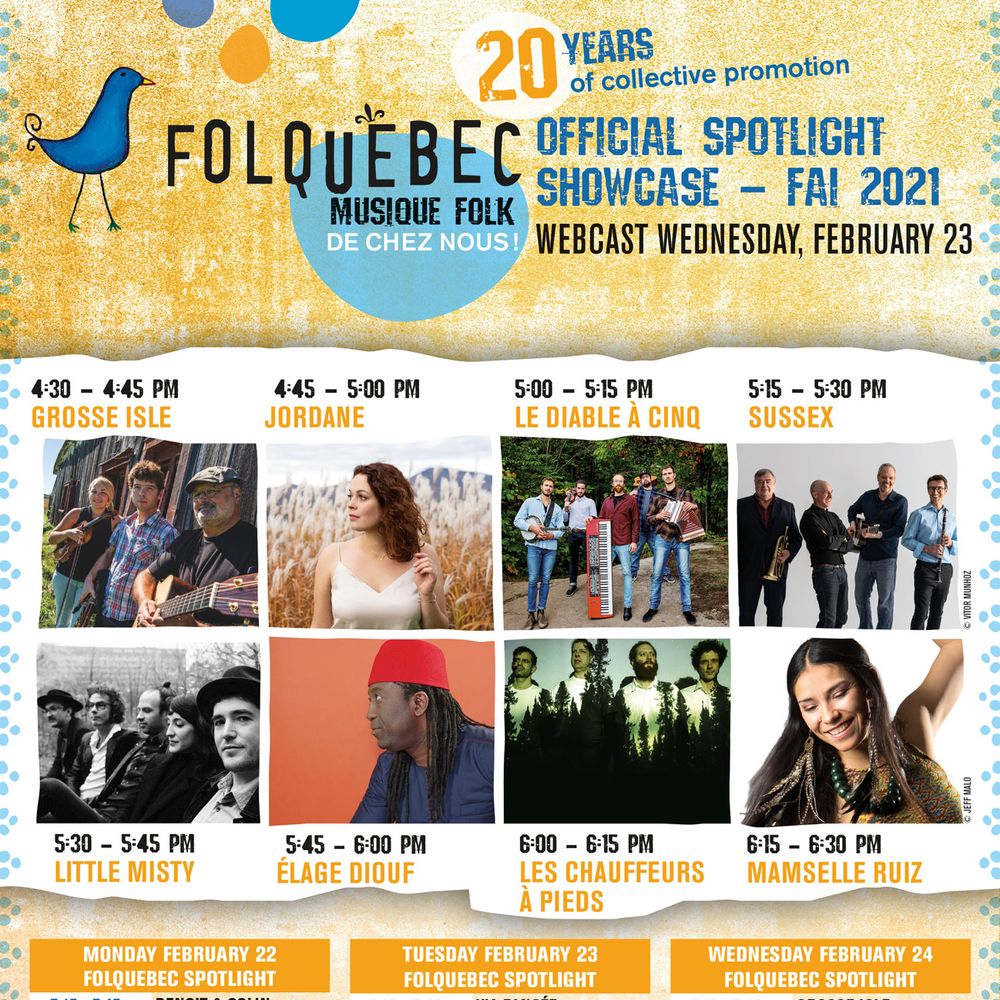 THE FOLQUEBEC SPOTLIGHT SHOWCASE ARTISTS
MESSAGE FROM THE PRESIDENT AND ARTISITIC DIRECTOR GILLES GARAND
DEAR FRIENDS OF APAP AND FOLK ALLIANCE
On it's 21th anniversary, the Folquebec team is proud to participate once again at this 64 th APAP Conference and at the 32nd edition of the FOLK ALLIANCE CONFERENCE. 
My name is Gilles Garand, Folquebec president and artistic director.
Our main objective of this year's Folquébec project is to offer conference members an introduction to Québec's dynamic music scene at these international's gathering where we have been actively involved for the past 21 years developing partnerships with presenters, agents, artists and artist managers from the North American music sector and abroad, offering an occasion to discover original artistic representation of the Traditional, Folk and World Music scene of Québec. 
We look forward to developing an ongoing partnership with leaders of North American cultural organizations to bring together our strengths, our resources, our complementarities in the advancement of the performing arts sector, and music in particular, of the broad cultural diversity of human expression through the arts.
In this most unsual year of the "Covid 19" pandemic, for music professionals, APAP and Folk Alliance are once again a inspiring meeting place and  unique opportunity to meet people, to share and exchange together, discover new talent, new music and explore how to achieve in a virtual way our cultural objectives for the future.
 At this 64th of APAP and the 33nd Folk Alliance, we will present nine artists in our Official showcases under the banner: The "Folquébec Trad Fest" and the "Folquébec Spotlight". The web broadcast for APAP takes place from the lovely Cabaret du Lion d'Or in Montréal. This program, the artists are drawn from the lively folk, traditional and world scene of Québec Roots Music, a living heritage that continues to renew itself from generation to generation, witnessing our rich cultural history and dynamic creative arts sector. The bands performing in tonight's showcases have been playing for years at major festivals and venues here in the United States and elsewhere in the world, or will be there in the years to come.
They are obviously ready and itching to go back on the road to show their pleasure to perform to hopefully hungry audiences impatient to hear « live music » when when the situation permit.
Also a big thank you to our partners who support the action of Folquebec in its international cultural development: MusicAction, SODEC, and Canada Council.
____________________________________________________________________________________________________
Add a heading
Add a subheading
HERE ARE MY IMAGES OF THE FOLQUEBEC PRESENCE AT FOLK ALLIANCE CONFERENCE SINCE 2003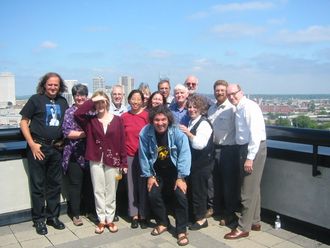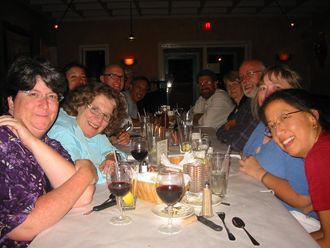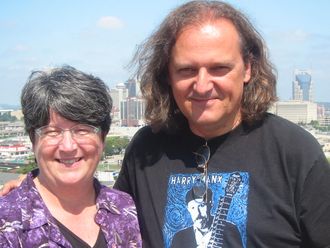 Press Photos